The Team
Reel Stories would not be possible without the dedicated and passionate hard work of our staff, boards, and volunteers.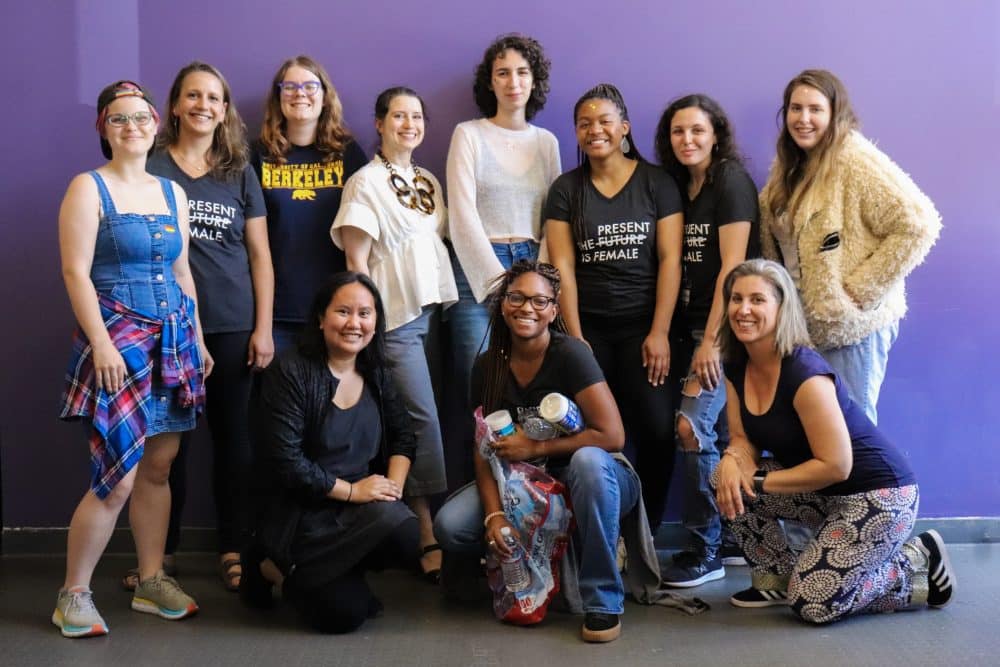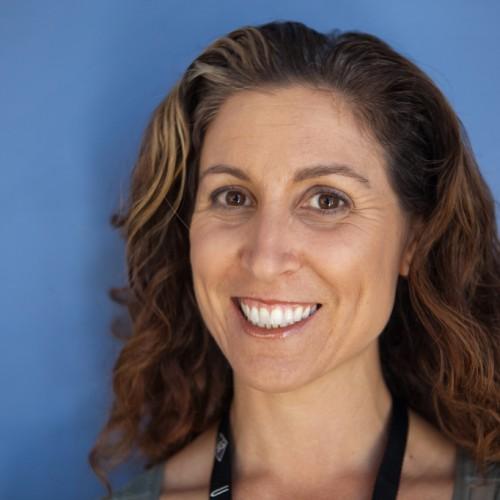 Esther Pearl is the founder of Reel Stories. She received her Bachelor's in Visual Arts from the University of California, San Diego and her M.B.A. in Sustainable Management from The Presidio Graduate School. She spent 15 years working in Production Management in the entertainment industry. The majority of Esther's film career was spent at Pixar Animation Studios where her feature film credits include Academy Award winning films The Incredibles, Wall-e, and Monsters, Inc. Her other credits include Titanic, Starship Troopers, Armageddon, and What Dreams May Come. Esther has been honored for her contributions to Bay Area Women in Film, Television, and Media by the San Francisco Women's Film Institute. She was a semi-finalist for the Echoing Green Fellowship awarded to a social entrepreneur addressing urgent issues in society today. In 2018, she received the Distinguished Leadership Award from the Advanced Imaging Society. Esther believes in the power of great storytelling to create social change.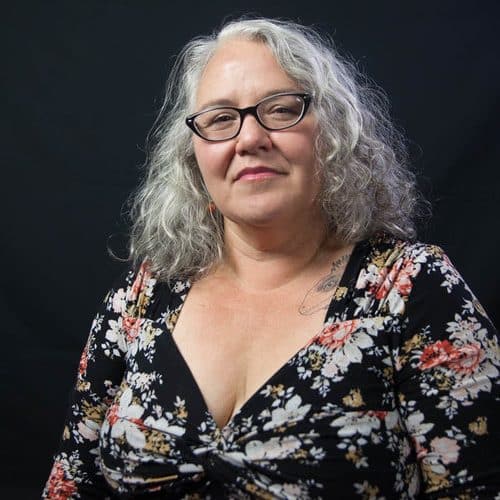 Dawn Valadez is a queer, Xicana, social worker, filmmaker, activist, fundraiser, and impact strategist. Her award-winning first film, Going On 13, premiered at the Tribeca Film Festival.
Dawn is the Producer/ Co-director on the 2018 documentary THE PUSHOUTS with Katie Galloway (Director/ Producer). The Pushouts won the 2019 Imagen Best Documentary award and is a Sundance Stories of Change project.
Dawn is a 2020 recipient of the Geena Davis Institute on Gender in Media - See It, Be It Development Fellow. She is in pre-production on two series - one scripted and one documentary style. She is a consulting producer on a number of projects including Vivien's Wild Ride and Manzanar, Diverted.
Dawn is an alumni of the CPB Producers Academy, BAVC National MediaMaker Fellowship, NALIP's Latino Producers Academy and Media Market and the Women of Color Filmmakers' Residency. Dawn is fund development consultant with a number of racial and social justice organizations in the SF Bay Area.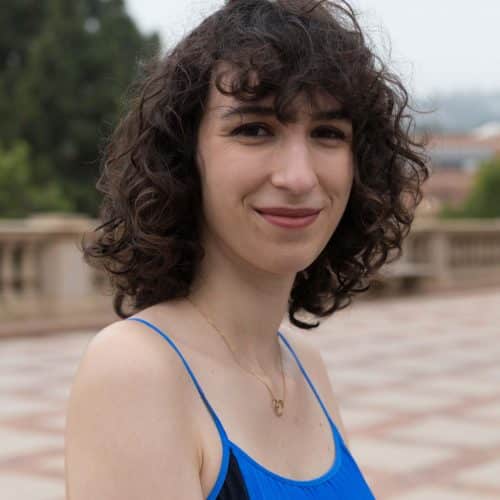 Yasaman's filmmaking journey started as a camper at the first Camp Reel Stories in 2013. After aging out of the program in 2016, she became the first camp alumni to transition to becoming a "Producer" where she oversaw a group of 6 campers creating their own film. Yasaman transferred from Berkeley City College to UCLA where she received her BA in Film and Television Production with an emphasis in Documentary and Digital Media. During her final quarter at UCLA, Yasaman began working as an intern and instructor for Reel Stories. When Reel Stories and BAVC Media merged in 2021 she transitioned into working as a Program Coordinator and Lead Instructor for BAVC Youth.
In the fall of 2022 Yasaman began her current role as the Reel Stories and East Bay Program Manager for BAVC Youth. Outside of BAVC Media, Yasaman's professional passions include production design and working as a freelance motion graphics artist. Yasaman's personal projects revolve around environmental education and exploring her Iranian heritage with an intersectional feminist lens.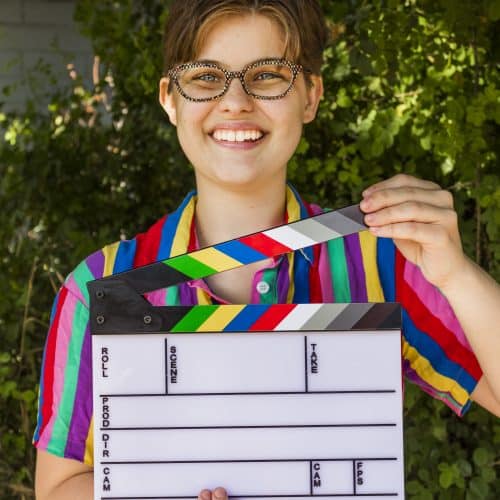 Grace Patterson is a 23 year old queer filmmaker from the San Francisco Bay Area. Since 2015 she has been directing, editing, and producing short films with Reel Stories. The film she is most proud of creating at Reel Stories is "After The Storm", which had its audio mixed at Dolby Laboratories in San Francisco. She graduated from Mills College in Spring 2021 with a BA in Art & Technology and a BA in Communication.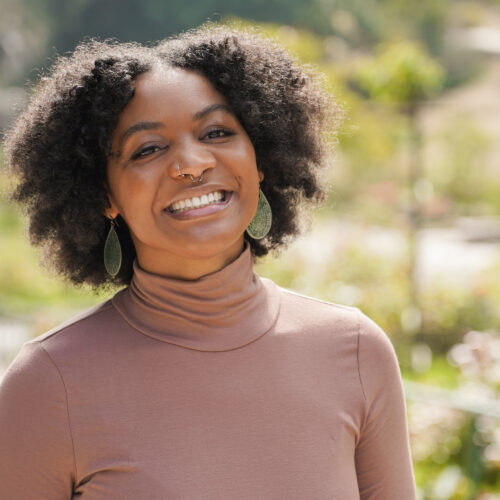 Morgan Lewis is an African American woman filmmaker, born and raised in the Bay Area. She is a senior at California college of the arts. She has been a reel stories instructor for 3 years where she teaches documentary filmmaking and different ways to incorporate found footage.
Morgan Lewis is one of our Reel Stories documentary instructors. As an instructor Morgan creates and builds curriculum for afterschool programs. As well as acting as a producer for young filmmakers in the process of creating their own film. She also helps support BAVC events and filmmaking Q&As.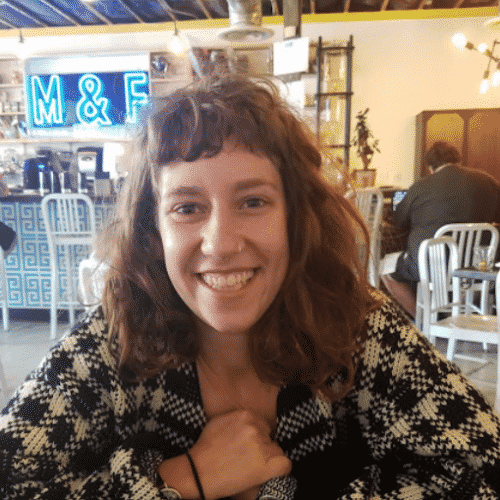 Vera is an arts administrator originally from Brooklyn, New York. She is an avid reader, hiker, and movie-lover. In addition to working with Reel Stories, Vera currently works with KPFA Community Radio. In the past she has worked with Bay Area media organizations including Making Contact and The Freedom Archives. She is passionate about supporting artists and organizers create and challenge the world around them.
VeraTykulsker@bavc.org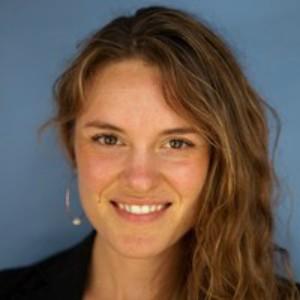 Heidi is the founder and former director of the School of Digital Media at Oakland School for the Arts (OSA), and former co-chair of OSA's School of Visual Art. She has B.F.A in Film from Virginia Commonwealth University and an M.F.A. in Visual Effects Programming from Savannah College of Art and Design. Heidi formerly served on our Board of Directors in the Bay Area and now is the Media Teacher of various virtual programs for Reel Stories online!
Heidicreggecabra@bavc.org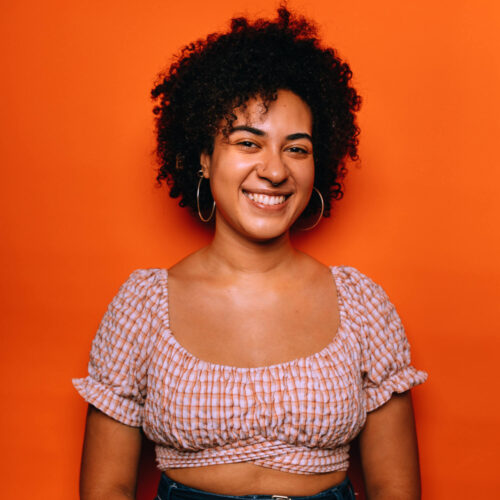 Sarah Bryant-Cole (they/ them) is a recent Rhode Island School of Design graduate with a degree in Textile Design. They are an alumni of Reel Stories and have been involved with the program since it first began in 2013. They have participated in the program as a camper, a student board member, a volunteer, and now as an employee. They are extremely passionate about the intersection between film and fiber art, and love teaching about how the two mediums can merge together through costume design. Some other aspects of filmmaking that they enjoy are lighting design and story development!
Sarah Bryant-Cole is a Reel Stories Media Instructor. They are in the classroom virtually and in-person working directly with students, as well as helping to create curriculum for future Reel Stories programs.
Board of Directors
Thrilled that these former Reel Stories board members will be serving on the BAVC board as of February 2021 following our merger! Meet the Rest of the Board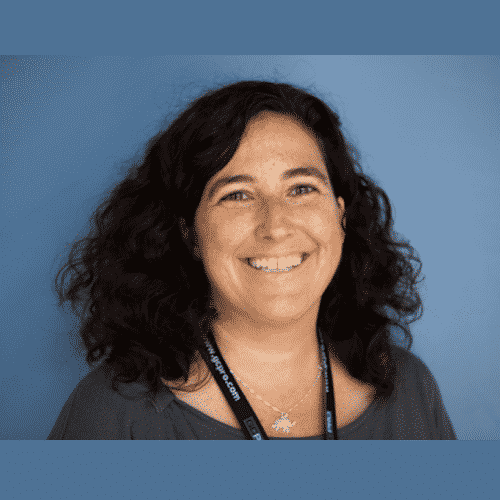 Penny Krueger is a film and video editor. She is the senior editor at Eleven Inc. in San Francisco. She has a Bachelor's Degree in film and in recreation administration. Penny has been editing for the past 12 years prior to editing, she worked for several youth programs including summer camps and year round science camp.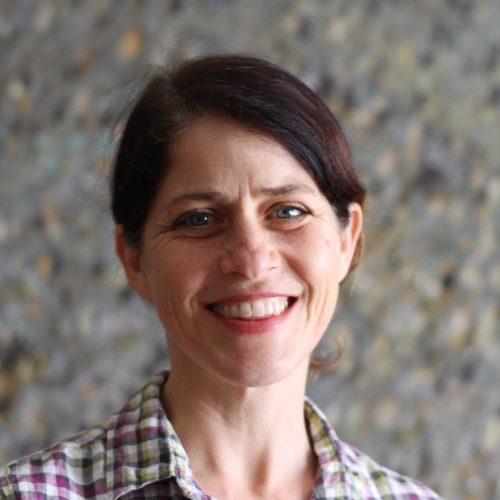 Kia Simon, an award-winning filmmaker, started Sneaky Little Sister Films in 2004 in Oakland, California, with a focus on motion graphics and narrative storytelling. Kia says "The design we create should always be telling the story, not distracting from it. It's always about the ideas that are being communicated." In addition to mastering new design tools and methods, Kia enjoys learning about new topics and fields through her work. Kia recruits and cultivates artists with diverse design styles and sensibilities, helping them to improve and grow their skills.
Kia's narrative films, music videos and documentaries have played in festivals all over the world. Her documentary Looking for Sly won awards for Best Short Doc at SXSW, LA International Short, and Tortured Artist Film Festival. Her music videos have been in rotation on MTV, and won awards from Zoie Fest and Berkeley Film Festival. The Pacific Pioneer Fund awarded her the Emerging Filmmaker Grant. Both PBS's video i and Varnish Art Gallery in San Francisco have presented retrospectives of her work. She participated in AFI's Women Director's Workshop and in Film Independent's Director's Lab and Fast Track Program.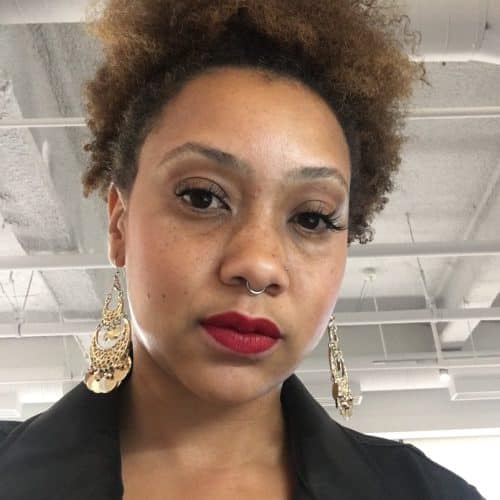 Crystal Williams is a multidisciplinary artist from Oakland, CA who doubles as an Accounting/Finance professional. She's a proud HBCU alum with a passion for Women's Health, Filmmaking and mentoring the next generation of creative girls/non binary youth.
Thanks in large part to Reel Stories' Women's Filmmaking Weekend, her passion for filmmaking and acting was reignited and her film resume now includes Acting, Writing, Editing and Music Direction credits.
Student Board
The Reel Stories Student Board is a group of passionate Reel Stories alumni who play a vital role in giving feedback and improving our curriculum, represent Reel Stories in public events and screenings, and create meaningful media as a team. Student Board members are mentored by Reel Stories staff in developing their voices as filmmakers.
Change the Statistics
Want to see better gender representation behind the camera and on screen? Join Reel Stories in making that happen. We're always looking for guest speakers, companies to partner with, and projects to help turn into reality.