For the past decade the movie theaters have been flooded with superhero movies, many great, but primarily all white. As great as some of these films may have been they continued to lack diversity on screen for both men of color and women in general. Now that we as a society are beginning to be more critical of our films, we are in turn pressuring companies to make the more diverse movies that are beginning to reflect what we see in the world around us. Studios are finally putting out movies like Wonder Woman and Spiderman, who are not only becoming more diverse on screen, but are diverse behind the scenes too.
This movie was long overdue, a movie that showcases an incredibly diverse cast and strong characters,  Black Panther. This movie has been breaking all kinds of records since its release, now months after its release it has taken Titanic's spot as the third highest grossing movie, of all time.       
The film, Black Panther, has strong characters all around the board, starting with T'challa, King of Wakanda. He struggles with how he wants to be king after the death of his father. He not only has to take up the responsibility of king but also the role of Black Panther, defender of Wakanda. He will then learn and have to face the consequences for  decisions that his father made One aspect that great about the Chadwick Boswicks character, T'challa, is that he is a kind and respectful man who cares and respects for all the women in his life. It's refreshing to see a man in power who is not written to be toxically masculine but is still a powerful leader.
Now, my favorite characters of the movie, the women of  Wakanda.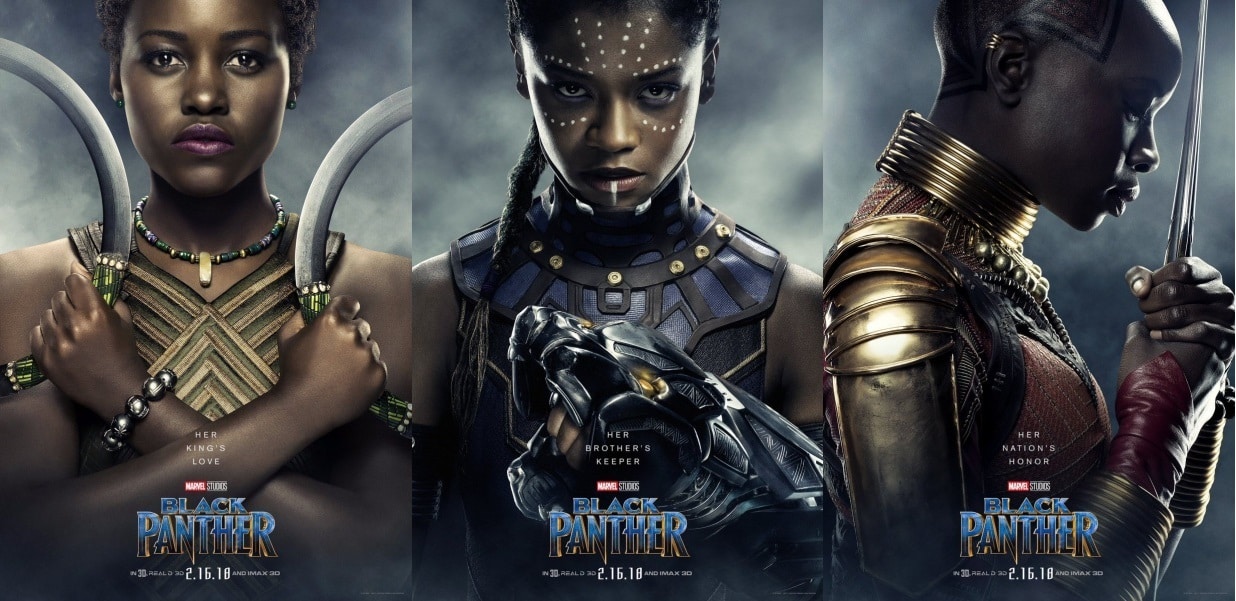 In the picture above we have the spy Nakia who was previously in a relationship with T'challa. Her character is so much more than that though, as she speaks to T'challa, advising him on the relationship between the rest of the world and Wakanda. Next, we have Shuri, T'challa's younger sister who rivals Tony Stark as she is the technology genius of Wakanda. She's personally my favorite because she's a snarky teen with an amazing wit, maintaining the truth of what it's like to have a sibling. Last but not least, you have Okoye, general of the Wakanda army. She is loyal to the crown of Wakanda no matter what. She is loyal to a fault and nothing means more to her than keeping the crown safe, that includes any romantic relationship.
It's important to support movies like these not only because they are amazing but also because they included a majority of the roles to people of color. The director is Ryan Coogler, an African American man from Oakland who has directed other works such as Creed and Fruitvale Station. It's important to support creators, especially those who are people of color, because of course we want more female creators, but we also desperately need more people of color in Hollywood too. Not only was the representation on screen amazing, so was the diversity of the cast. The director is  an ally to females in the industry, supporting women like Rachel Morrison, which led to her being the first women to gain recognition in the field of Cinematography.
Black Panther is leading the way for people of color to be in front of and behind the camera. As if that wasn't important enough it's also inspiring to children because in the past if you were a child of color chances are you would never see yourself on screen. If you did though the way you looked would have been the bud of a joke. Children will be able to grow up seeing themselves in a more dynamic way, a way that we all want to see ourselves. Everyone can be strong, and caring and wise but to see your role model shown in that way makes it all seem possible.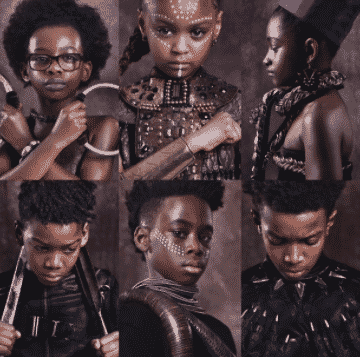 Review Written by:
Marina Amaral-Enciso
Intern at Camp Reel Stories
Sources:
ASIKO, et al. "#LooksLikeMeUK 'Hero In Us All' Launches to Inspire the Future Generation Inspired
by Marvel's Black Panther Film." Black Cultural Archives, 15 Feb. 2018.
McClintock, Pamela. "Box Office: 'Black Panther' Sails Past 'Titanic' to Become No. 3 Title of All Time in U.S." Billboard, 7 Apr. 2018.