Hi! My name is Luna Ekundayo. I'm a 17 year old student in the 12th grade at MetWest high school. I'm very passionate about the arts. I enjoy traditional art, digital art, playing electric guitar, singing, writing music, photography, videography the list goes on.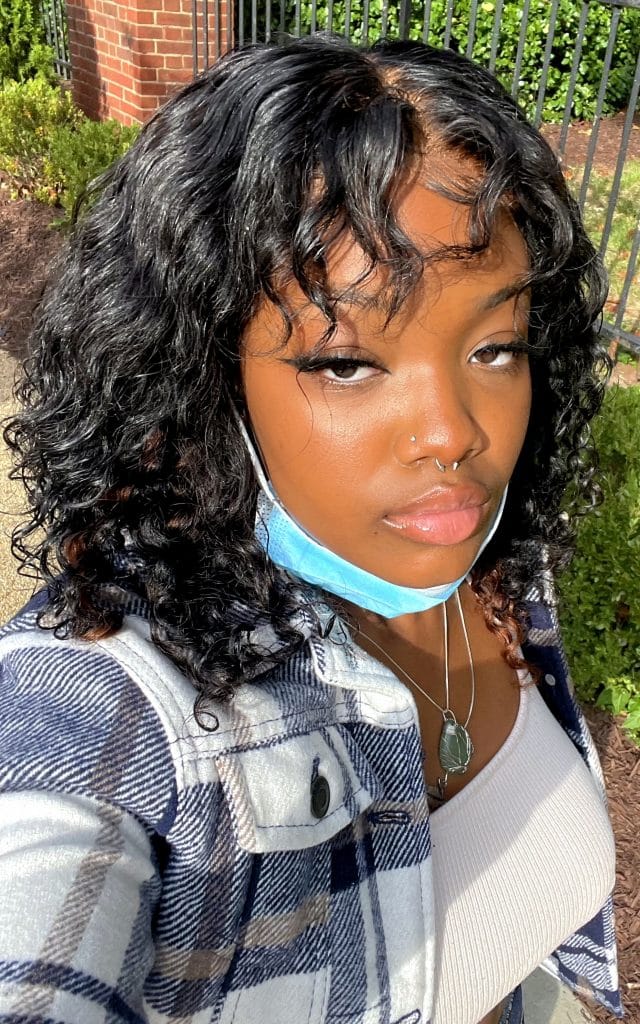 I believe I gravitate towards creating because I enjoy exploring and conveying big feelings. All of these mediums allow me to express aspects of myself and other people through art. I've always enjoyed engaging different mediums but film is unique in its capability to unify them into one entire audio visual experience. I love creating a character concept or storyline and furthering the impact of the story by choosing scoring, or adjusting the lighting for the scene. Trying to bring an idea to life really excites me. 
The types of movies and TV I watch are truly a mixed bag. I like informational documentaries, thrillers like "Get Out", satirical, dry, quirky comedies, and anything made by Wes Anderson. Despite really liking these genres, you'll typically find me watching anime. I've been watching anime since I was in 2nd grade and it's definitely a comfort medium for me. Especially the slightly corny, shoujo anime from the 2000's. I still love to explore different genres inside of anime ranging from shows like "JoJo's Bizarre Adventure" to "Nana" to "DevilMan Crybaby".
I found out about Reel Stories through Co-Director of BAVC Media's MediaMaker Fellowship Niema Jordan. I was in my freshman year at the time and thought it'd be really cool to explore filmmaking as it's something I'd wanted to do for a while. As I came into the space I wasn't completely sure of what to expect but I wanted to come and learn and Reel Stories offered me an opportunity to do so.
As a Reel Stories Intern I write blog posts, learn programs like Adobe Rush, contribute to the development of curriculum for upcoming Reel Stories participants as well as the development of Reel Stories social media presence on TikTok.